2021 has proven to be another uncertain and unpredictable year. We hope that you have weathered it well. As you begin to gear up for next year, here is a list of books as a starting point for whatever need your book club is looking to fill, whether learning more about the world, diversion or simply a unique and memorable reading experience. To that end, we have selected a dozen works that we think will be great choices for your book group in 2022. All are already available in hardcover and ebook, and are newly released or soon to be released in paperback. Our picks this year span debuts, works by established authors, and several different places and periods in history. They feature many people, particularly women and girls, who find them... [More]
Historical fiction can be an entertaining tool for learning about days past. It can also be much more. Many novels set in previous periods go beyond a simple rendering of life in a particular time and place in history. For instance, authors may take advantage of the freedom provided by writing outside of their own eras to play with the notion of time itself, or to examine deeper truths about humanity. Books that provide the fun opportunity to reflect on historical details while introducing larger thematic topics often make for great book club selections. Below are six such books that come highly recommended from our reviewers, with reading guides to spark ideas for discussing them with your book group. Several of these novels employ ... [More]
In anticipation of the publication of Sally Rooney's Beautiful World, Where Are You September 7, we invite you to take a tour of Dublin from a literary perspective with our "beyond the book" article: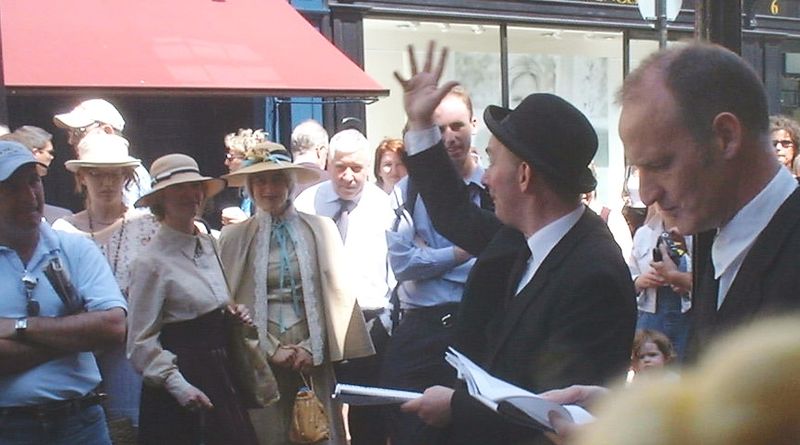 The backdrop of Sally Rooney's Beautiful World, Where Are You is the city of Dublin and its environs. Rooney herself lives in this UNESCO City of Literature, a metropolis that boasts a flourishing literary scene and an impressive inventory of influential authors, poets and playwrights. The streets of the vibrant capital are infused with the presence of its bookish greats, with landmarks never more than a few minutes away. [More]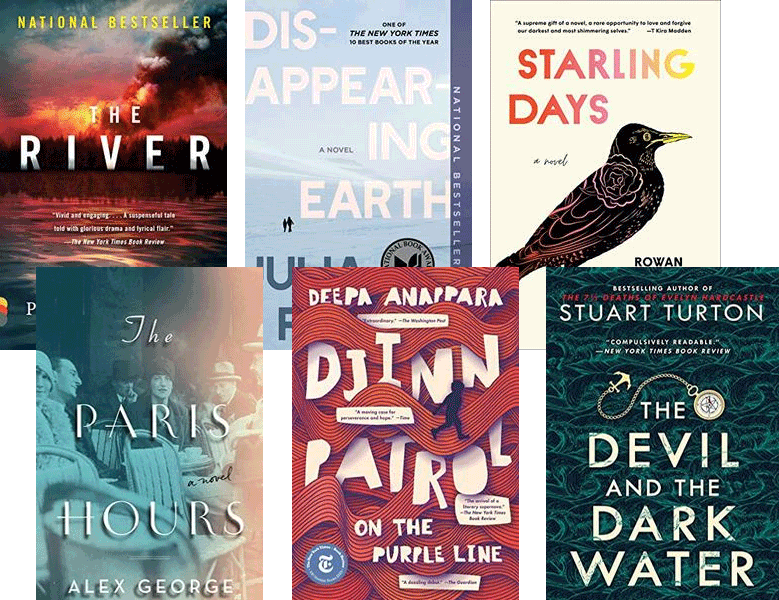 No matter where we are in the world, books offer us a way of traveling to locations different from our own. Below, we bring you a list of relatively recent novels available in paperback that can help your book club explore and contemplate locales all over the globe, from remote wilderness to bustling cities.
Half of the books feature journeys by water or by air, while the others dive deep into the intricate details of specific places. Two of them,
The Paris Hours
and
The Devil and the Dark Water
, will even allow your group to travel through time to bygone eras, in the City of Light and on the high seas respectively.
[More]
Jhumpa Lahiri wrote her novel Whereabouts in Italian, a language she learned in adulthood, and later translated it into English. Many authors have at some time made the decision to become exophonic (to write in a language other than one's native tongue), whether for personal, artistic, practical or political reasons.

The author who is possibly best known for doing this is Irish writer Samuel Beckett, who famously adopted French in order to write "sans style" (without style). While he eventually returned to English, some of his most famous works were originally composed in French, including the play En attendant Godot (Waiting for Godot) and the trilogy of novels beginning with Molloy. [More]
Shortlists in five categories have been announced for the 2021 Costa Book Awards, recognizing some of the most enjoyable books published in the last year by authors living in the U.K. and Ireland. Category winners will be announced January 4, and the overall winner of the Costa Book of the Year will be named February 1.
In a year that has seen the musician Grimes sell a collection of digital artworks for almost $6m (£4.4m), and the original photo behind the 2005 Disaster Girl meme go for $473,000 (£354,000), Collins Dictionary has made NFT its word of the year.
The poet Robert Bly, who counted the National Book Award and the Poetry Society of America's Frost Medal among his many honours, has died. He was 94.

The Star Tribune newspaper, in his native Minnesota, said Bly died on Sunday. His daughter, Mary Bly, told the Associated Press that he died after suffering from dementia for 14 years.

"Dad had no pain," she said. "His whole family was around him, so how much better can you do?" Mark Rylance: how Robert Bly changed my life Read more

Bly emerged from two years in the US navy in the 1940s to become a prodigious poet, translator and writer of prose. In an essay for the New York Times in 1984, he recalled his beginnings.
Petra Mayer, a beloved books editor on NPR's Culture desk, died on Saturday.

She died suddenly at Holy Cross Hospital in Maryland of what's believed to be a pulmonary embolism, said Nancy Barnes, NPR's senior vice president for news, in an email to staff.

"Petra was NPR through and through," Barnes wrote. "To say that Petra will be missed simply seems inadequate."
Novelist Wilbur Smith died on November 13 aged 88, according to a statement from the author's official website:
"Global bestselling author Wilbur Smith died unexpectedly this afternoon at his Cape Town home after a morning of reading and writing with his wife Niso by his side," the statement said.
...It's easy to caricature a particular movement with some of its most extreme promoters. And there is a demonstrated history of efforts to ban books in schools, including by liberals. Such efforts have often involved classics such as "Adventures of Huckleberry Finn," "To Kill a Mockingbird" and "Of Mice and Men" for their depictions of race and use of racist language more commonly used at the time the books were written. More recently, conservatives have often challenged books teaching kids about LGBTQ issues.

But advocates say what's happening now is more pronounced.

"What has taken us aback this year is the intensity with which school libraries are under attack," said Nora Pelizzari, a spokeswoman at the National Coalition Against Censorship.

She added that the apparent coordination of the effort sets it apart: "Particularly when taken in concert with the legislative attempts to control school curricula, this feels like a more overarching attempt to purge schools of materials that people disagree with. It feels different than what we've seen in recent years." ...
Decades ago, the actor and philanthropist Paul Newman, frustrated by all the unauthorized biographies and coverage of his life, recorded his own oral history, leaving behind transcripts that for years were forgotten in the basement laundry room of his house in Connecticut.

Now his family has decided to turn those transcripts into a memoir, which will be published by Knopf next fall.

"What he recorded, and in essence what he wrote, was so honest and revealing," said Peter Gethers, an editor-at-large at Knopf who will edit the book, which does not yet have a title. "It showed this extraordinary arc, a guy who was very, very flawed at the beginning of his life and as a young man, but who, as he got older, turned into the Paul Newman we want him to be."
Voting for the annual Diagram Prize for the Oddest Book Title of the Year is now open. The six contenders waiting for your vote are:
1. Curves for the Mathematically Curious
2. Handbook of Research on Health and Environmental Benefits of Camel Products
3. Hats: A Very Unnatural History
4. Is Superman Circumcised?
5. The Life Cycle of Russian Things: From Fish Guts to Fabergé
6. Miss, I Don't Give a Shit: Engaging with Challenging Behaviour in Schools

Vote here
Damon Galgut has won the Booker prize for his portrait of a white South African family navigating the end of apartheid. The judges praised The Promise as "a spectacular demonstration of how the novel can make us see and think afresh", and compared it to the work of William Faulkner and Virginia Woolf.
The U.S. Department of Justice has sued to block Penguin Random House parent company Bertelsmann's proposed acquisition of Viacom CBS subsidiary Simon & Schuster, arguing that it "would result in substantial harm to authors." ... The DoJ alleges that the proposed acquisition would "enable Penguin Random House, which is already the largest book publisher in the world, to exert outsized influence over which books are published in the United States and how much authors are paid for their work." (Penguin Random House is the world's third largest publisher, but its largest trade publisher -- i.e. publisher of books for general readers).